Posts Tagged 'MOOC'
In the summer of 2011 we produced eduMOOC — a constructivist massive open online course about online learning with the help of a small group of talented and expert professionals at the University of Illinois Springfield as well as colleagues around the country who were then, and continue to be, among the leaders in our field of online learning. By the time it concluded in August, eduMOOC had reached 2,700 learners in 70 countries — making it among the largest such classes produced up to that time.
Some of the most successful early MOOCs were produced by a couple of Canadians, Stephen Downes and George Siemens. They were groundbreaking. Many early MOOCs were largely low budget (compared to today), noncredit, interactive, volunteer efforts. Moving outside the institutional structure, they reached beyond the campus, beyond the country and into many languages and cultures. Just one month after eduMOOC, Sebastian Thrun of Stanford and Google launched a massive-scale MOOC on artificial intelligence surpassing 150,000 students. And the X-MOOC era had begun. The year 2012 was declared "the year of the MOOC."
Over time these freestanding classes were collected and hosted by the likes of Coursera, Udacity, edX, FutureLearn and XuetangX. They offered certificates and degrees.
And soon, some commentators declared MOOCs "dead" or "failures." The newer generation of MOOCs were massive and online and courses, but they were not open in the purest sense. Some had prerequisites and others had fees.
Certainly, MOOCs have changed. They have matured in scale and sophistication. While many are now not truly "open," as in free, without prerequisites, they are more massive than before and are far less expensive than the cost of on-campus offerings. There are now more than 5,000 recognized MOOCs generally available. Some are self-paced and can be started and completed on your schedule. Class-Central keeps a roster of available MOOCs.
Just a few weeks ago, I took a short MOOC offered jointly by McMaster University and the University of California, San Diego, through Coursera: Learning How to Learn: Powerful Mental Tools to Help You Master Tough Subjects. Some two million people have taken the course. It was refreshingly engaging and useful to sharpen my learning and retention skills. As with many such courses, it was free to take and only required $ 49 for a certificate of completion. I got the certificate and put it in my LinkedIn profile.
In the past couple of years, certificates and entire master's degrees have become available through MOOCs. There are now 45 online at-scale master's degrees, with many more on the way.
As highlighted in a previous posting, Georgia Tech is among the leaders in the delivery of affordable at-scale degrees, including the master of science in computer science program — the largest online MS in CS in the world. The University of Illinois offers four master's degrees through Coursera. The University of Pennsylvania is offering an at-scale baccalaureate to begin this fall. There certainly will be many more. What began as largely volunteer, noncredit efforts have now matured into full-blown master's and baccalaureate degrees that are changing the landscape of higher education. The trend promises to capture a sizable portion of all online degree-seeking students in the coming few years.
MOOCs will continue to evolve. The groundbreaking work of Ashok Goel at Georgia Tech in developing a virtual teaching assistant is a key milestone in enabling these large-scale classes to engage students and to potentially personalize learning. In the meantime, the essential online, at-scale characteristics will make them affordable and attractive to students around the world.
The MOOC did not die. Rather, it grew up into a mature, fully-functional degree platform that is serving millions of learners globally on a daily basis. At-scale learning is too large to ignore. It is changing the learning environment worldwide. In less than a decade, this phenomenon has moved from the fringes of education to the fastest-growing format for certificates and degrees, having just passed the 100-million-learner mark last year.
Are you delivering at-scale learning? Have you noticed the impact of large-enrollment programs on enrollments in your "traditional" online degree programs? How are you adapting your offerings to make them competitive? These are questions that we should all be asking in the changing environment of online learning.
Disable left side advertisement?: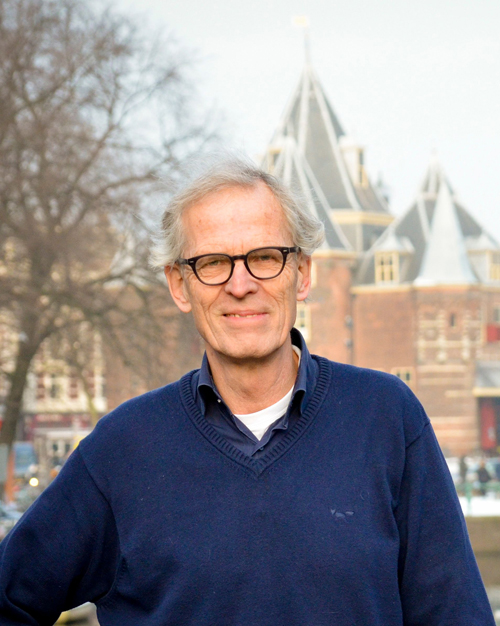 Editor&#39s note: The guest entry beneath was written by Arie K. den Boon (PhD), visiting professor of the Department of Communication Science and organizer of the first MOOC of the University of Amsterdam.&nbspArie K. den Boon (pictured to the correct) is also founder of StartupPush (with Paul Eikelenboom), GfKDaphne, and June Methods. My thanks to Dr. den Boon and the senior leadership of the University of Amsterdam for enabling our readers to greater understand some of the developmental dynamics of MOOCs outside of the US. This entry need to also be viewed in the context of nascent debates about the uneven international geographies of MOOCs — a theme dealt with in GlobalHigherEd by means of &#39Memo to Trustees re: Thomas Friedman&rsquos &lsquoRevolution Hits the Universities,&rsquo &#39Are MOOCs turning out to be mechanisms for global competitors in international greater ed?,&#39 &#39On the territorial dimensions of MOOCs,&#39 and &#39The MOOCs fad and bubble: please tell us yet another story!&#39.&nbsp See, as nicely, Elizabeth Redden&#39s &#39Multinational MOOCs&#39 and the Observatory on Borderless Larger Education&#39s &#39Would you credit score that? The trajectory of the MOOCs juggernaut&#39 (though the latter is behind a paywall).
You can see the MOOC discussed beneath by way of this site and adhere to the linked Twitter feed by means of https://twitter.com/UvAMOOC.&nbsp
~~~~~~~~~~~~~~~~~~~~~~~~~~~~~~~~~~~~~~~~~~~~~~~~~~~~~~~~
The making of a MOOC at the University of Amsterdam
by Arie K. den Boon
The sun is coming out from behind the clouds and tends to make the lake blindingly white. Skaters have come out in huge numbers on the very first tour of the year on normal ice, commencing uneasily but finding out swiftly with developing self-confidence. Skating is 1 of those things you only find out by performing.
Although I am enjoying the gorgeous landscape and concentrate on staying away from the sudden fissures in the ice, my mobile is obtaining mails from the MOOC crew, some 13 people functioning feverously to get their 1st MOOC out to the audience. We started out with two: Rutger de Graaf, lecturer of the course Introduction to Communication Science and me, lobbying and attempting to get individuals help the notion of an MOOC. We never ever anticipated we would have so several colleagues operating on the venture. It appeared very straightforward to set up a program with video.
When I did the Artificial Intelligence program of Sebastian Thrun and Peter Norvik in late 2011, I was immediately conscious that this was much more inspiring than any online or offline college I had before. This was so rich, so demanding and gratifying, that I knew this was going to alter the planet. The movies were basic and therefore feeling intimate. They were taken in their garage and Sebastian and Peter had been clumsily shuffling pieces of paper to right handwritten formulas and photos. It looked like they spoke to you personally in a very straightforward set up. But later on I grew to become aware that it took plenty of energy and time to produce the video. Sebastian&rsquos voice was giving away and later on he was absent for a handful of lessons, and I understood he was exhausted of getting ready the MOOC at evening in his garage with standard classes and other obligations in daytime. Now I also saw that the program video clips and quizzes have been nicely orchestrated and followed a cautiously created path that ultimately brought me and my tens of thousands of fellow college students to the last exam. I obtained the certificate and could not cease talking about it this was some thing we had to do at the University of Amsterdam too. My expectations were quite large. It could carry us a lot higher high quality in our education, with a significantly richer experience simply because of the student&rsquos interaction that presented added feedback, with new explanations, examples and references on something in or associated to the course. Maybe it would also be considerably much more efficient, liberating lecturers to do far more analysis and give any amount of men and women around the planet with a browser accessibility to increased education. It would do some very good branding as properly, showing Communication Science at the University of Amsterdam is innovative in education and study.
Quickly I discovered that it was not so simple right after all. We started in Might 2012, with almost no price range, only the believe in that the concept of a MOOC would be so compelling that we would win fans and spending budget holders along the way. And, really, we did the Graduate College, the University, the Faculty and also the best level decision makers at the University of Amsterdam liked the idea and managed to get us funding. The preparing was to get the course out in September, Okay, probably October. We bought a graphical tablet, some computer software and started experimenting. The 1st 30 seconds of the introduction took us a total day just to get proper. The program was a replicate of the off line course Rutger was providing, but a MOOC is various, considerably more compact, and in require of a distinct narrative. It took us several months to find out how to produce a relative efficient process. Peter Neijens, director of the Graduate College estimated we would be working the MOOC in January. I believed that was ridiculous, be I kept silent. Boy, we had been going to present we had been a lot quicker. But quickly I learned far better. Creating a MOOC is like moving a mountain. We now have a production group of 4, an editorial board of four, designers and PR men and women, venture managers, personnel of the College of Communication and the Graduate College, the IT crew with Frank Benneker our MOOC guru, etc. We have inner folks on the job, but also some external people, which I feel is quite healthful for both velocity and thoroughness. We have opened registration and plan to start off with the program on February 20th. I promise: we will. Soon after attending AI and a Statistics course, I now use the MOOC of Steve Blank on Udacity to coach and train pupil startups in a flipped classroom setting. The type of flipped classroom performs very properly, and employing other MOOC&rsquos assists to determine the very best ways to setup a MOOC. 1 essential part of the electrical power of MOOC&rsquos would seem to be the volume of interaction amongst students, not among students and teacher. So what a MOOC should do, especially with smaller sized numbers of students, is stimulate the interaction amongst students. The far more MOOCs we get and the fewer college students per MOOC, the a lot more essential that becomes.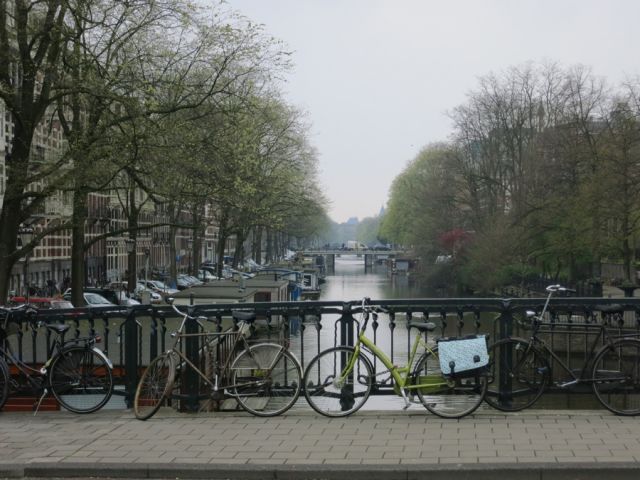 We have made a decision to see if we can join forces with Coursera, but at the identical time create on Sakai as well. Sakai is an open source environment that is produced by a huge group of universities. It has some outdated fashioned quirks, but also some new developments that make it suitable for a pilot like this one particular. Apart from, it is not however clear in which the American ventures like Coursera, edX, Udacity and other people are heading to. What is their business model? What takes place to the information of &lsquoour&rsquo students, how nicely are their private information protected the way we Europeans want it? Probably it is smart to organize a European platform as well a little bit of choice for college students and some competitors would not be hazardous. On the other hand it is clear that the greatest platform will attain the largest audience and will get the most college students. Coursera is developing faster than Facebook and seems to have closed its gates for new universities due to the fact of its tremendous development, at least temporarily. So we are content to produce on our personal platform. The fire is on, other faculties and other universities are interested and want to join the platform and find out from our experiences. The UvA MOOC crew is extremely energetic and dynamic, they know they have some thing new and exciting and want to make it perform. So I really feel a little bit guilty to be on the ice and end now and then to solution mails and hold the speed and spirit up. All goes well. Do I now have distinct expectations from MOOCs? No, except that it is a great deal of operate to make 1. Strange, why is generating a video still so complex and so considerably operate and feels so primitive? Probably this is an chance for a startup. Some 17.000 individuals have joined me on the lake, all understanding to skate again for the very first time this 12 months. It feels like a enormous open outside course!
Mayan predictions for the end of the world aside, the years ahead are likely to be quite different for higher education than the past 100 years. As our holiday gift to you, we have put together this anthem for the end of higher education as we know it. Sing along!
Please sing to the tune of The End of the World As We Know It by R.E.M. If you're not familiar with it, you can see a video of R.E.M. singing it and/or read the original lyrics.
The End of Higher Ed As We Know It
That's great, it starts with a MOOC quake.
Talk and tape, cost defrayed, and Science Guy is not afraid.
Eye of a hurricane, it's unclear who will reign.
We want it for free, budgets stretched wildly.
Go online faster now, get more know-how.
Ladder start to clatter with fear that adjuncts matter.
Fire in a wire, course gurus need to hire.
Creativity sparked, new funding earmarked.
Seems blurry and coming in a hurry
With the provost breathing down your neck.
School by school dive in now, edX, Udacity.
Liberal arts in the dark? Fine, then.
Uh, oh, overflow, class askew, TA new, but it'll do.
Save yourself, education, improve the nation.
Present seems absurd, students with dreams deferred.
And the left and the right. Right.
You technologic, patriotic, change, strange.
Bubble here? Not quite so clear.
It's the end of the world as we know it.
It's the end of the world as we know it.
It's the end of the world as we know it.
And I feel fine.
Here's wishing you a very Happy New Year!
All the best,
Margaret and Dayna